Benefits of Ownership for Salon & Spa Professionals
The beauty industry is a fast-growing field of innovative people where the need for creativity grows daily. Clients seek out unique beauty experiences and owning a salon space pushes you to cultivate that one-of-a-kind, personal experience your clients crave.
Also, business ownership affords you the ability to invest in yourself and your craft. You own the freedom and control to set your financial and career goals in a business model that works for you.
Ownership is not for everyone, but when given the proper time and resources, you can have a lucrative business and brand alongside other leading entrepreneurs in the industry.
How Suites differ from "Booth Rental"
No one knows how to treat your clients better than you and that's why Luxe by Goulds has the privilege to provide each suite owner a spacious and exclusively private area to perfect their craft.
Luxe Salon Suites are private salon spaces, all housed in a state-of-the-art facility, allowing artisans to work in their craft collectively, but independently of each other. Each suite space is customized by its owner allowing them to build a space of creative productivity.
Why Choose Luxe over the Competition?
Luxe Salon Suites is your opportunity to create a new level of success and financial independence. With uninterrupted privacy in skillfully (artfully) (individually) designed spaces, each salon suite is fully equipped with custom-built cabinetry and high-end fixtures.
Each space has access to full-service salon amenities with the added convenience of Concierge services to greet clients, linens, shampoo tech services, and discounts on your professional salon purchases.
With over 90 years of experience in the Salon industry, Gould's knows what it takes to succeed in the industry, making your transition into salon ownership worry-free. We offer salon professionals the opportunity to own and operate a private business without the expense of facility management and maintenance.
Luxe Salons Suites by Goulds is a revolutionary state-of-the-art facility housing a collective of leading-edge entrepreneurs (skilled professionals, skilled artists).
Each suite is customized by its stylist and serves as its own full-service salon with adjustable shampoo bowls, color bar, heat lamps, and hair dryers all in the comfort of their own private suite space. Luxe is proud to introduce an elevated approach to the Luxury Salon Spa experience, centered around creating an atmosphere of transformation and tranquility.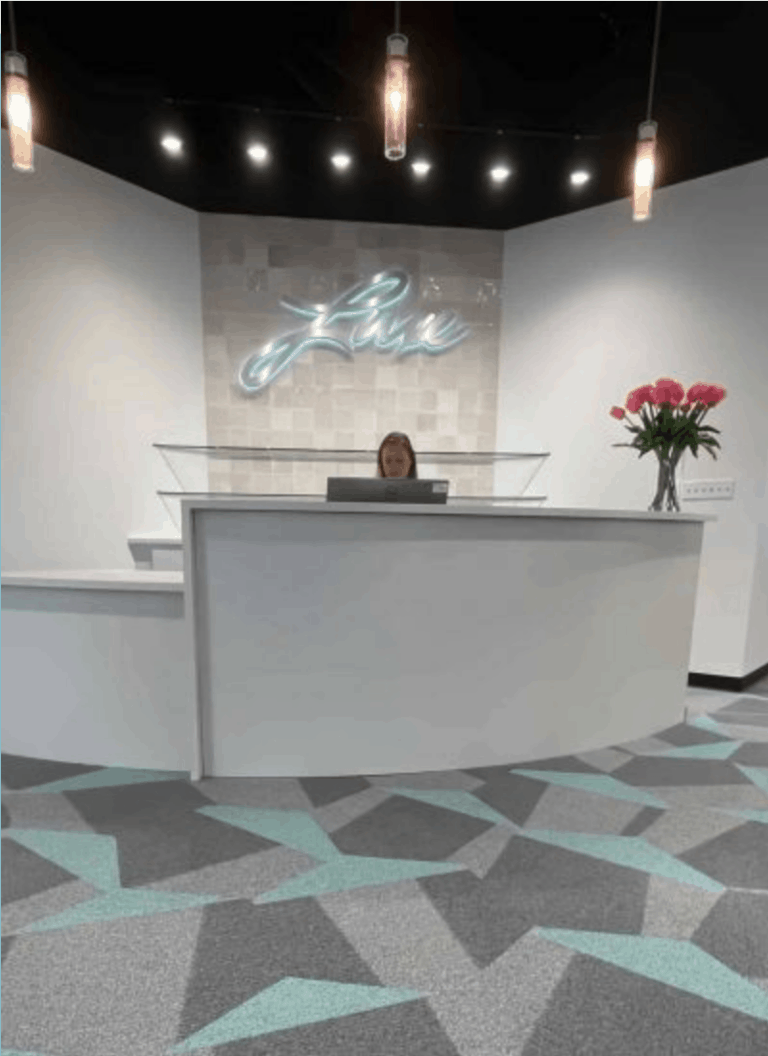 Concierge services are available to handle almost any request, from dining and transportation to general information and recommendations.
With this added perk, clients and salon owners alike enjoy the conveniences this amenity awards.